Don't Get Sucked Under The Escalator!
This was a project I was originally involved in, but due to creative differences had to bow out of. I remain very proud of the work, as well as the vision I contributed, and thought it needed a more permanent home, regardless of whatever shape this comic may or may not take in the future.
Original pages, concepts & character designs by Scott Hallett.
pages
Completed pages, I penciled, inked and colored.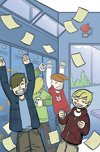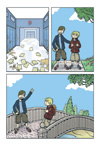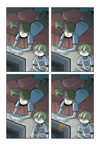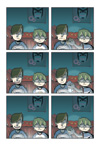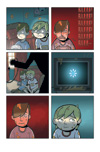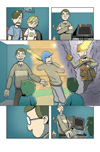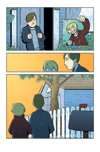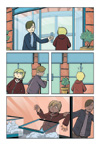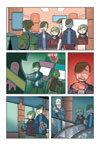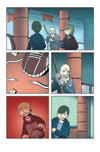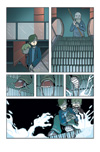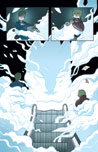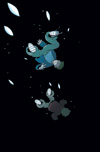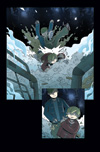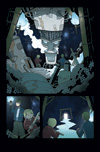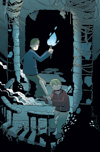 pages (unfinished)
These are pages that were either not colored or not inked prior to my leaving the project. Since I was creating all the artwork, I would work in batches, pencilling, inking then coloring several pages at a time.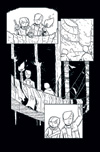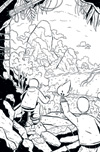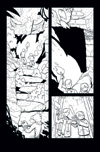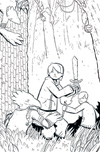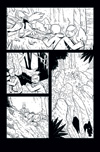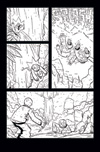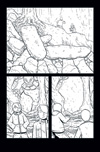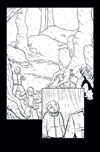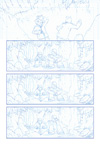 promo
These are pieces I created to help generate some buzz about the project. I don't believe these ever actually made it anywhere past my personal site.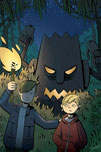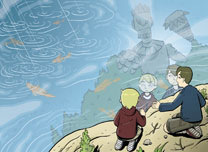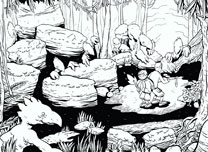 concepts
Conceptual sketches and drawings either influenced by the original draft script, or created to compliment the world being built. Some designs created, such as the "Escalator Smoke Monster" and the "Stone Pterodactyl" actually helped shape the direction of some of the key story elements.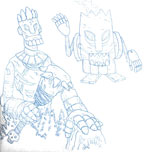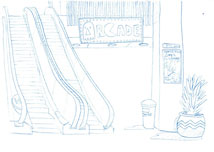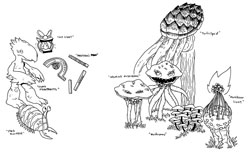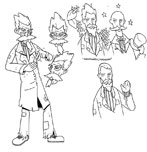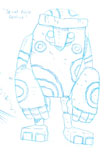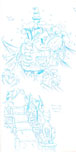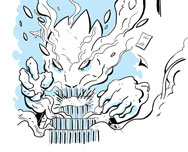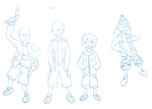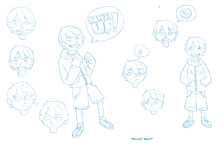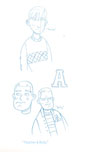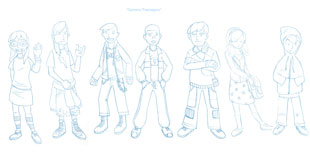 unused
Initial digital ink tests, done in Adobe Illustrator. For whatever reason the writer did not enjoy them, but I've always been partial to them.